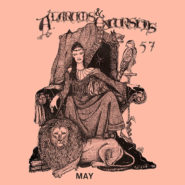 Save for Half is back with another sideshow, this time featuring the return of the Arch-RPG Historian himself Jon Peterson! He joins the Halflings for a discussion of the seminal D&D fanzine Alarums & Excursions, and we discuss the first five issues of that APA; now available online as pdfs. Articles, filk songs, and recipes are discussed with varying degrees of efficacy on this somewhat tardy sideshow…
No D&Ds were harmed in the making of this sideshow, not even by Complete Warlocks!
Links mentioned in this show:
Alarums & Excursions Page
https://conchord.org/xeno/aande.html
Playing at the World: Jon Peterson's Blog
http://playingattheworld.blogspot.com/
Don't forget to drop us an email at saveforhalfpodcast(at)gmail.com to give your opinions of the show!
Be sure to check out our forums at:
Save for Half at Original D&D Forums
http://odd74.proboards.com/board/77/save-half-podcast
Save for Half at OSRGaming
http://www.osrgaming.org/forums/index.php?board=37.0
And find us on social media:
Save for Half at Facebook
https://www.facebook.com/saveforhalf/
Save for Half at MeWe
https://mewe.com/join/the_save_for_half_podcast
Save for Half Patreon
https://www.patreon.com/saveforhalf
Podcast: Play in new window | Download
Subscribe: Apple Podcasts | RSS