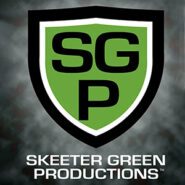 A show literally months in the making! Your Fab Four Halflings sit down with Skeeter Green to discuss his RPG company Skeeter Green Productions, the Independent Publisher's Union (#notaunion), and of course…new classes? We discuss all these topics as well as Skeeter's Mixed Martial Arts activities in this Sideshow™ of Sideshows™!
No PC classes were harmed in the making of this podcast, except for that pesky Archer-Ranger!
Links mentioned in this show:
BX Options: Class Builder by The Welsh Piper
https://welshpiper.com/packages/bx-options-class-builder/
GaryCon RPG Convention
https://garycon.com/
Independent Publisher's Union on Instagram
https://www.instagram.com/independentpublishersunion/
Scientific Barbarian
https://mudpuppygames.com/product/scientific-barbarian-2021-annual-print-pdf/
Skeeter Green Productions
https://www.skeetergreenproductions.com/
Don't forget to drop us an email at saveforhalfpodcast(at)gmail.com to give your opinions of the show!
Be sure to check out our forums at:
Save for Half at Original D&D Forums
http://odd74.proboards.com/board/77/save-half-podcast
And find us on social media:
Save for Half at Facebook
https://www.facebook.com/saveforhalf/
Save for Half Patreon
https://www.patreon.com/saveforhalf
Podcast: Play in new window | Download
Subscribe: Apple Podcasts | RSS