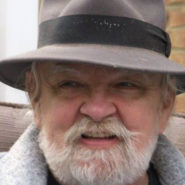 Back in the day, gaming magazines were the lifeblood of the role-playing hobby. News, plugs, variant rules—it was all in the pages of the magazines at your friendly local game store!
Tim Kask joins us for a discussion of his time and work on gaming magazines like The Strategic Review, The Dragon, Adventure Gaming, and Gygax magazine! Part 1 of 2.
No cats were harmed in the making of this episode, no matter what you hear. We promise.
Links mentioned in this show:
Adventure Gaming Magazine (Noble Knight Games)
https://www.nobleknight.com/ViewProducts.asp_Q_ProductLineID_E_807781699_A_ManufacturerID_E_1382552970_A_CategoryID_E_12_A_GenreID_E_
Breeyark.org
http://breeyark.org/
Curmudgeon in the Cellar with Tim Kask
https://www.youtube.com/channel/UCy14HVYrC7ZzviWLCJxzE4w
Dragon Magazine (- Annarchive)
https://annarchive.com/dragon.html
The Strategic Review (- Annarchive)
https://annarchive.com/files/Strv101.pdf
Don't forget to drop us an email at saveforhalfpodcast(at)gmail.com to give your opinions of the show!
Be sure to check out our forums at:
Save for Half at Original D&D Forums
http://odd74.proboards.com/board/77/save-half-podcast
Save for Half at OSRGaming
http://www.osrgaming.org/forums/index.php?board=37.0
Podcast: Play in new window | Download
Subscribe: Apple Podcasts | RSS